Hardware Development
Quick response to the market is the key to success.
Here's how the akorIoT team helped a cusotmer do exactly that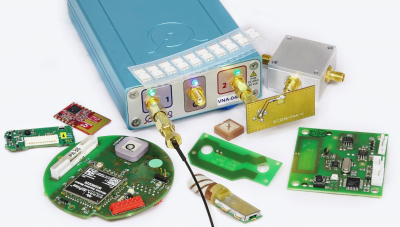 The Timeline
May 2018: Initial enquiry
February 2019: Order for development
August 2019: Pre-series/field test order
Time to market from project start – 6 months!
The Technology
Development board= akorIoT Senspro
Radio modules = Quectel BG96 Multimode NB-IoT, LTEM, GSM
GNSS Module= Quectel L76L, GPS, GLONASS, Galileo
Cellular antenna = embedded customer-specific on the PCB
GNSS antenna = Flex PCB with coaxial cable
MCU = STM32L431
Firmware = Customer specific
Cloud = akorIoT Cloud with customer-specific modification
Radio approval = Eurofins
In partnership with the customer we achieved a timescale of 15 months from the birth of an idea to the delivery of a real device, and only 6 months from the start of development.
The resulting device targets a global market thanks to the universal coverage of the Quectel BG96 multimode module. No other LPWAN can provide such good coverage worldwide as the combination of NB-IoT, LTE-M and GSM.
Contact us today for your free initial consultation.
A list of wireless IoT-related services from the akorIoT team
Matching of the antenna in the device (chip, PCB antenna, helical antenna)
Guidance on antenna design if undertaken by the client
Antenna layout of the dual F-antenna on an empty PCB in the customer's enclosure
Antenna layout of any other custom PCB antenna: Helix antenna, Flex PCB antenna, Antenna punched from tinplate, Antenna printed on plastic in housing, Antenna on ceramic, Slot antennas and many more techniques
Antenna with radio module and power supply for extremely low power consumption
Assisting in the implementation of the antenna or power supply concept in the fully-featured PCB of the customer
Development of the whole PCB including an antenna with software Development by the customer
Development of the whole device (HW + SW) following the client's specifications
Reference designs with NB-IoT, LTE-M, GSM, GNSS, BLE, Wi-Fi, MCU, sensors, charging electronics for over 20 applications with an open block diagram and the possibility for customers to develop their own code using a free C compiler
Preliminary measurements and tests required for radio certification
Radio certification according to RED (CE), FCC and several more standards
Workshops at the client's office or via video conference
Training and seminars on radio technology and radio certification